Dining Linen That Distinguish Your Restaurant
Posted by CoastLinen on Wed, Apr 13, 2022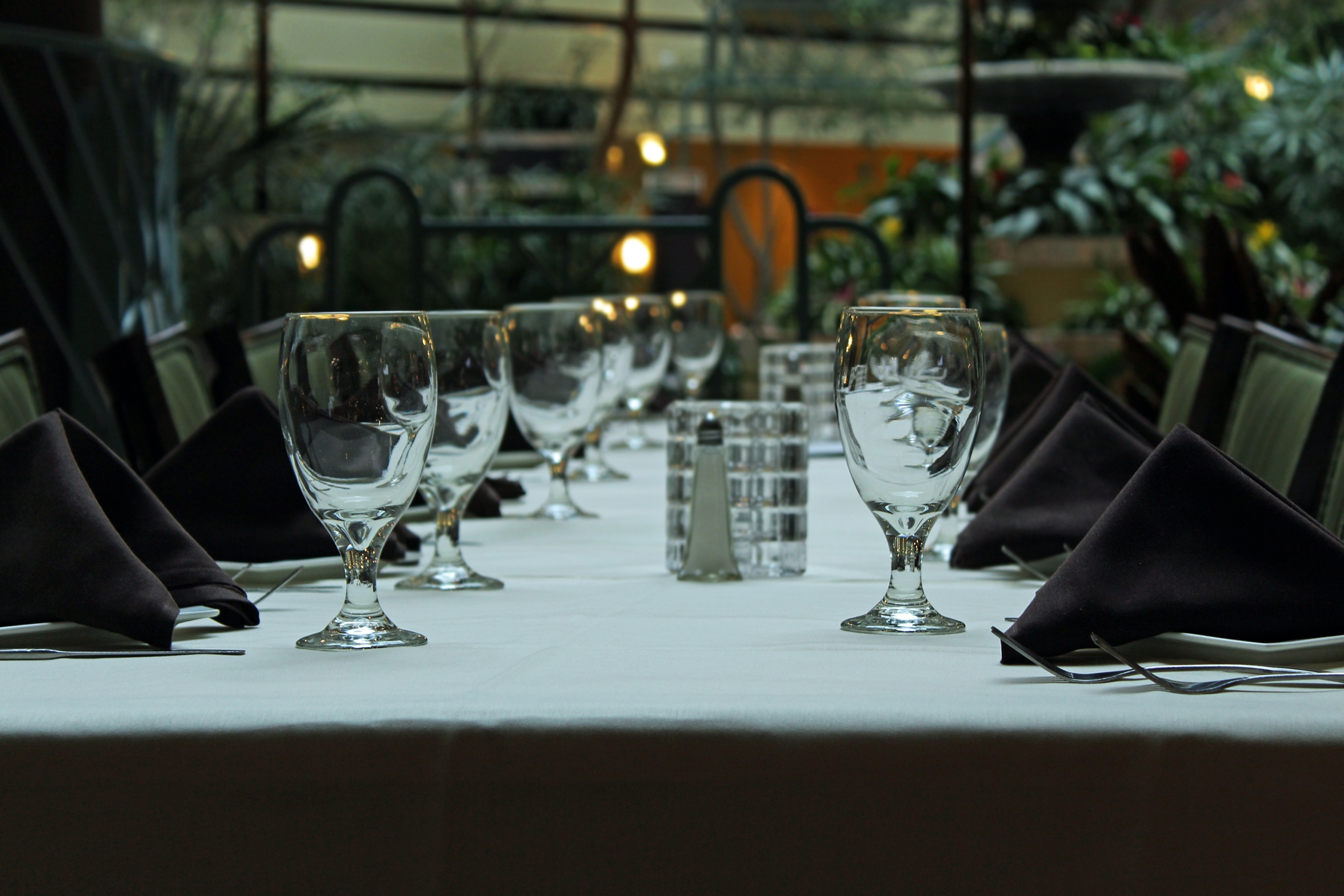 There are many elements that make a restaurant great – good food, superior customer service, and excellent interiors. But the right dining linen can distinguish a restaurant apart from the competition. Let's break down the reasons.
How Dining Linen Helps Restaurants Stand Out
High-quality linen can help enhance the dining experience and edge a restaurant get ahead of its competition. Here's how:
Creating the Perfect Ambience
Ambiance in restaurants is the overall sensory experience of customers. The quality and appearance of linen they use play a role in creating the perfect atmosphere on multiple levels. Visually, the choice of linen can enhance the overall appeal of restaurants. Tablecloths, like curtains and carpets, can also help lower restaurant noise levels.
Enhancing the Dining Experience
Aside from their role in creating the perfect atmosphere, dining linen also directly impacts diner experience. For one, access to linen napkins adds a layer of luxury and convenience to their meals. The cleanliness of linen can also affect how they enjoy their food.
Enhanced Restaurant's Image
As with all the other elements in a restaurant, linen can also enhance brand image. Their quality can help shape the public perception of a brand and the kind of service that visitors can expect. High-quality linen show a sense of style, hygiene, and even attention to detail.
What Makes Great Dining Linen for Restaurants?
Creating good impressions depends highly on the quality of your dining linen. But what exactly makes for great dining linen? How do you know that the linen you currently have qualify as "high-quality"? Here are the defining criteria they should meet:
Appearance.

One of the foremost qualities of great dining linen is appearance. They should come in a style, shape, and size that suit your restaurant's aesthetics.

Texture

. The feel and overall texture of your dining linen have the greatest impact on your diners' experience. They should be soft to the touch and not scratchy. Otherwise, they'll be uncomfortable to use.

Cleanliness and Condition.

Finally, great dining linen are clean and in top condition. They have no visible stains or noticeable odors. The linen should also not show any signs of wear, like rips, loose threads, and other signs of damage.
But where do you get great dining linen? If your restaurant operates in the New York, New Jersey, or Pennsylvania areas, there's really only one service provider you can trust: Coast Linen Services!
Contact Coast Linen Service Today!
Coast Linen Services is the undisputed leader in professional restaurant linen service, serving the greater New York, New Jersey, and Pennsylvania areas. And there's no better time than now to sign up for restaurant linen service. Call us at 732-775-2000 or shoot us a message here to sign up for service or request a free quote.