Easy Ways to Bring Holiday Cheer to Your Restaurant
Posted by CoastLinen on Mon, Dec 02, 2019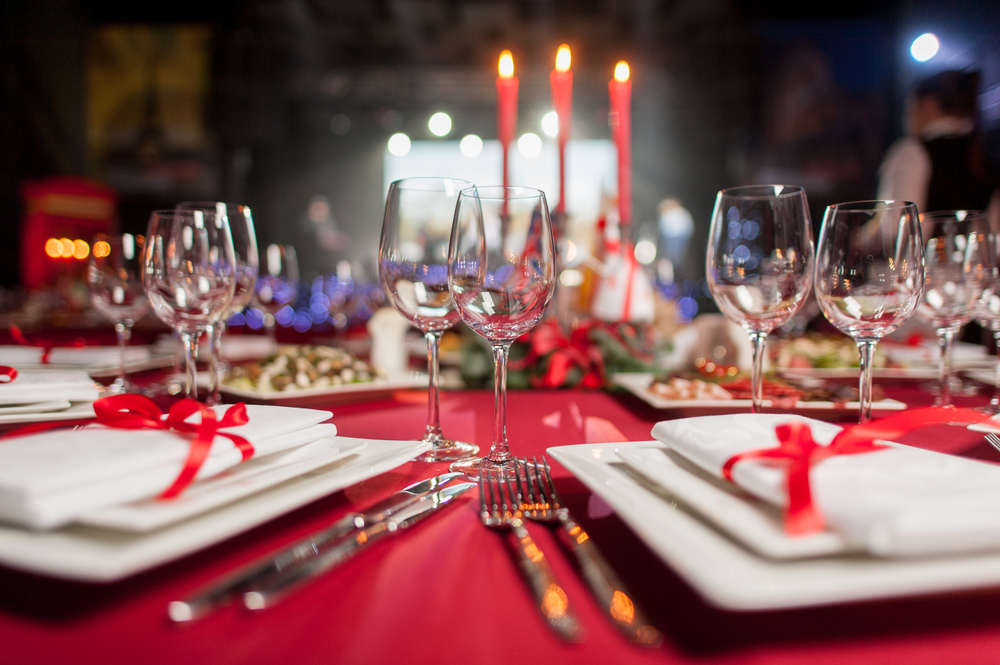 The holidays are here! Though it might be the happiest time of the year for the public, for restaurants, it can be the slowest time of year. This is due to diners preferring home-cooked family meals. Knowing how to play your cards right this season will define whether it's your most profitable or slowest.
Cultivating a family-friendly, holiday atmosphere for your restaurant might be what i takes to turn this slow time profitable. Fortunately, achieving this atmosphere is easy with a few changes.
These tips are easy to execute and will be a sure hit among your holiday guests:
Create a Special Holiday Menu
There are two kinds of holiday food: the kind you look forward to, and the kind you don't. With a whole selection of holiday food to choose from, you want winning choices. But how do you pick a winner? 
– Find out what the local flavors are, and if there are any unique dishes or regional takes. If you can offer something that captures something about the area, it will please clientele and buzz around the community. 
– What's unique about the area? Remind your locale clientele about what makes holidays in your area unique and special. This will also make the perfect first impression for visiting clients. 
– Utilize local ingredients or flavors to inspire or twist recipes.
– Traditional home-cooked meals are also a sure hit, so bank on your family recipes and market them as such. 
– Use clever marketing plots like branding the dish as something made by a family elder (i.e. Nana's, Mom's, Grandpa's) or introduce certain dishes as family heirlooms, complete with a backstory. 
Prepare Holiday-themed Special Events
During the holidays, people want to spend time with loved ones. Try to create events that appeal to families and large groups. Popular ones include gingerbread house making, Santa meet and greets, holiday buffets, or select holiday dish days. 
Your employees are your best bringers of holiday cheer in your restaurant. It's a good idea to ask them to dress appropriately for the season. Whether with full-on costumes or more suggestive possibilities (festive pins, brooches, lapels, ties, or aprons), your customers will appreciate the effort. 
Encourage Gift-Giving
Nothing brings out the best of the holiday spirit than being charitable. It's the season of giving – and you can use your restaurant as an avenue for your diners to share their gifts to those who are in need. Possible gift-giving activities include: 
– Donation drives.
– Selling special menu items and giving part of the proceeds to charity. 
– Organizing fundraising dinners. 
The key to successful charitable events this season is proper and early marketing and a relentless desire to share to the needy.
Infuse Cheer Into Your Atmosphere 
Diners eat with their eyes first, so make sure they get holiday visual treatment at your restaurant. Replace your china and cutlery with more cheerful holiday colors, enhance your space with well-balanced, tasteful decor, and switch up your restaurant's tablecloths and napkins with holiday-ready selections.
Make Holidays at Your Restaurant Easier with Coast Linen
Dress up your restaurant this season with help from Coast Linen Services!  We have a selection of top-quality linens and uniforms to cover even the most hectic days of your restaurant's holiday run. We guarantee superior cleanliness, convenience, and the reliability you need for one of the year's busiest seasons.
Contact Coast Linen Services today and get a head start in your holiday plans. Call us at (732) 775-2000. We look forward to working with you!