Why Commercial Laundry is Eco-Friendly
Posted by CoastLinen on Wed, Jul 03, 2019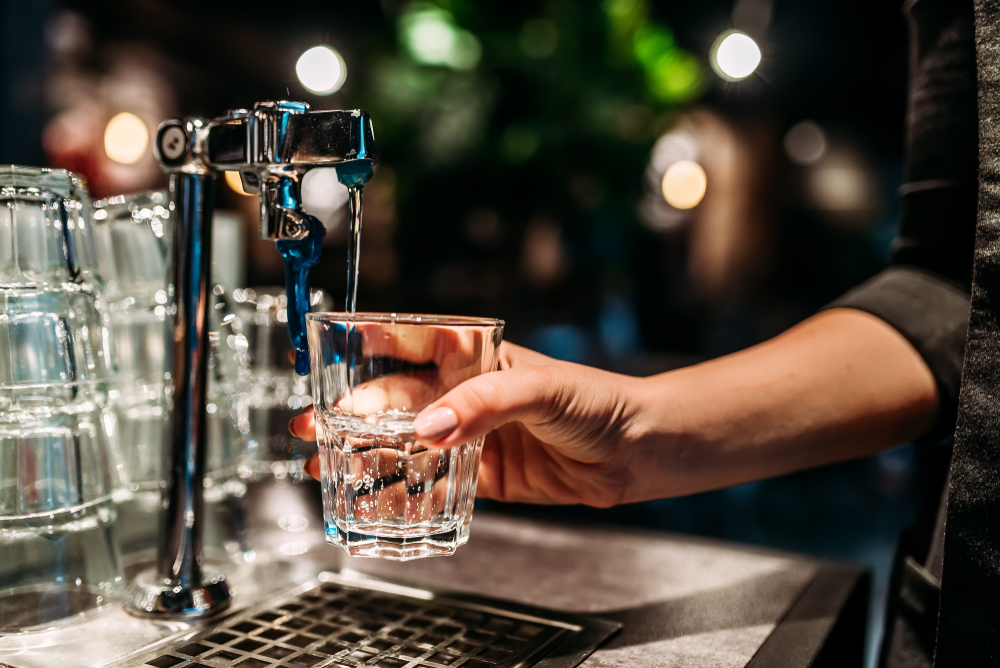 No matter what type of restaurant you run, you have linens to launder. Between table linens, napkins, uniforms, and more, you probably have a lot of linens that need to be laundered frequently. 
According to Klaus Reichardt, the founder and CEO of Waterless Co., the average restaurant uses around 5,800 gallons of water a day. While this statistic doesn't refer to laundry specifically, the fact of the matter is clear: restaurants use massive amounts of water and energy on a daily basis.
If you're looking to reduce your restaurant's water usage and become more eco-friendly, one of the easiest things to do is work with a commercial laundry. Not only does working with a commercial laundry save you time and money as a busy restaurant owner, but it is also more environmentally-friendly.
Here at Coast Linen Services, we've been providing high-quality commercial laundry services since 1945. As we've watched restaurant trends ebb and flow, one trend has steadily risen, and that's implementing more eco-friendly practices.
Here are a couple reasons why commercial laundry is eco-friendly:
1. Commercial Laundries Are More Efficient
Because commercial laundries are large and process garments in bulk, they are more efficient. They are able to utilize equipment that is not just efficient, but more technologically-advanced than the standard washer and dryer. Most commercial laundry plants use large continuous batch washers (CBWs) and industrial dryers.
CBWs use about 60% less water per pound of linen laundered than a conventional washer. As a result, less energy is used to heat the water for washing, making CBWs efficient in reducing both water and energy usage.
Additionally, industrial dryers with more sophisticated drum designs circulate heat better to prevent garments from over-drying. In doing do, industrial dryers also save significant amounts of energy.
2. Commercial Laundries Have More Time 
If you're a busy restaurant owner who is also trying to make sure all of your establishment's linens and uniforms are laundered properly, you don't have the time to stop and think about ways to make your operation more eco-friendly. You just need those clean garments – and fast!
Commercial laundries not only free up your time so you can focus on more important tasks, but they are designed to wash garments in the quickest, most effective way possible. With laundry as their sole focus, commercial laundry owners have the time to dedicate to improving their energy usage while also reducing their waste.
Work with a Commercial Laundry Today!
Utilizing a commercial laundry service is a great way to save yourself time and money while working with a company that is both professional and eco-friendly. Commercial laundries have the technology, efficiency practices, and time required to wash garments thoroughly while significantly reducing their impact on the environment.
Here at Coast Linen Services, we are dedicated to providing professional laundry services that also reduce our energy and water usage. It's our high-quality services and dedication to both our customers and our planet that help us rise above the competition.
Get a Free Quote with Coast Linen Services Today!
For more information on our linen and uniform rental programs as well as our eco-friendly laundry services, contact us today for a free quote at 732-775-2000.