Fall Recipes for Restaurants: Simple and Delicious
Posted by CoastLinen on Sat, Aug 28, 2021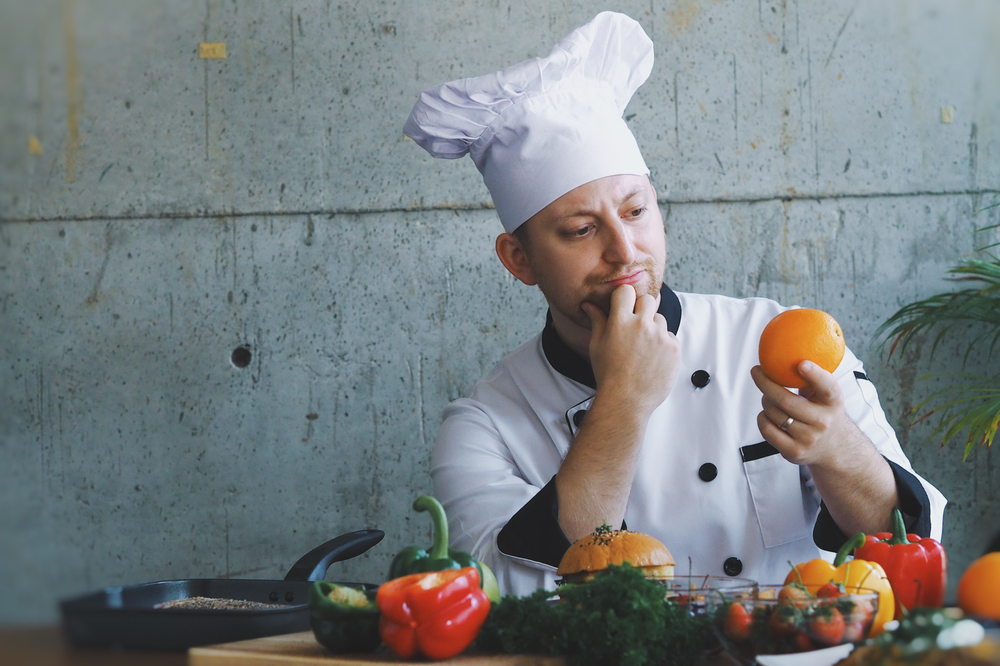 The air is getting crisper, the leaves are turning all shades of amber, and the world is looking cozier. This can only mean one thing: it's fall! This year's food trend sees an increase in more plant-based menus and the rise of flexitarian diners! Before you bust out the fall tablecloths and napkins, it's time to give your menu a fall makeover. And we've got just the thing for you: simple and delicious fall recipes for restaurants.
Entrees and Salads
This simple selection includes the classic flavors of fall, ideal for both meat lovers and flexitarians!
Surprise your diners with this vegan version of everyone's hearty fall favorite with a kick! The generous coconut milk brings the creaminess and richness to an entirely new level.
What's better than chicken salad? Fried chicken salad! The panko-crumbed chicken fingers add flavor and texture to an already rich salad of arugula, pecans, and gorgonzola.
It's a little sweet, a little spicy, and a whole lot of flavors crammed into one big bowl of goodness. If you're looking to spice up the humble carrot, this is the way to go.
Main Dishes
These dishes are as warm and as cozy as sitting by the fire. They are a mix of rich and hearty – exactly how fall dining should feel!
This fall classic belongs on every table. It's warm, it's comforting, and it's always a hit. Serve them in dainty little ramekins for solo portions, or give it the full family-sized treatment!
These little flavor bombs prove that the cold weather is no excuse to stash the grill just yet. Grilling the pumpkin makes this autumn favorite sweeter and adds a layer of flavor to the spice-heavy skewers.
Galettes are back and in the best way possible. And the pistachio crust is just the beginning. This meat-free pastry is as delightful for brunch as it is for dinner, and is sure to bring the best fall vibes to your table.
Desserts
Seasonal produce is always the trend – and these desserts come with the most classic, most favorite of fall produce.
This is the perfect treat for vegan and flexitarian diners. It has a rich, creamy texture that brings out the best of fall's fruits and spices. If it's good enough for Oprah, it's good enough for diners!
This light, airy mousse is the Pumpkin Spice Latte's chicer, more decadent cousin. Enough said.
Take your diners back to the fall of their childhoods with this apple cider pound cake. Top it off with spiced sugar glaze and you've got a winner!
Get More Fall Recipes for Restaurants from Coast Linen Services!
What are you waiting for? Check out these fall recipes for restaurants brought to you by Coast Linen Services! Don't forget to dress up your tables with tablecloths and linens in fall colors and have fun. Happy fall!