5 Themes to Spruce Up Your Restaurant's Holiday Table Settings
Posted by Coast Linen on Mon, Dec 04, 2017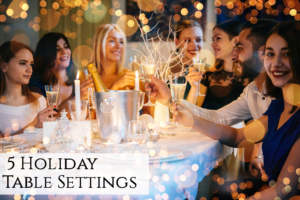 With the holidays approaching, you're probably beginning to think about how you'll get your restaurant into the spirit.
If you want some edge over the competition this holiday season, evoke the holiday spirit that customers are looking for.
This time of year is great for business. Most people are in a cheery mood and, therefore, more likely to go out to eat. Whether they have family in town, are on winter vacation or are just in more of the mood to spend, they might find themselves looking for a place to eat out.
You have several options on how to decorate this season, but one simple yet powerful thing that you can do is change up your holiday table settings. Here are five holiday themes you can implement. So, no matter what Christmas table decoration ideas you choose, your restaurant will embody a truly festive holiday spirit.
You can't go wrong with these classic holiday colors.
And they're the easiest to implement! Simply choose red or green tablecloths, napkins, plates and glasses. You can also incorporate red and green into a simple centerpiece.

During this time of year,
natural-looking decor
is an excellent option for your holiday table settings.
Wood is often used in the winter for firewood and is associated with Christmas trees. Choose wooden centerpieces such as coasters, plant holders or candle holders to incorporate this simple decor into even the most elegant restaurant. Pair these decorations with neutral table linens, and you're all set for a rustic holiday season.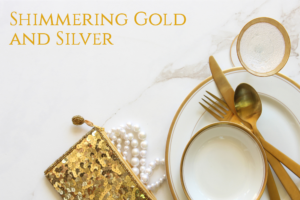 Gold and silver
have made their way into the cheerful vibes of the holiday season.
For a luxurious seasonal look, incorporate their jubilance into your holiday table settings by adding gold and silver lined dishes or a sparkly centerpiece. Your restaurant will ring of class and holiday spirit.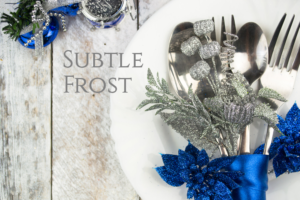 You can't have winter holidays without
snow
!
A touch of snowflakes spread across your table or frosty pine cones will do the trick. If using white linens, you will need some color contrast underneath the snow to make your icy decoration pop. Pair your linens with a green winter plant and your table will look like a winter wonderland.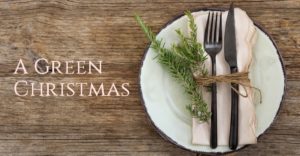 When people think of the holidays, the smell of freshly-cut Christmas trees immediately comes to mind.
Whether you choose to use fresh spruce, pine or fir, potpourri or fake versions, green winter plants will evoke that holiday joy in your customers.
Adopt any of these Christmas table decoration ideas and your table will evoke the holiday spirit. If you need help finding tablecloths or napkins to match your holiday decor, give Coast Linen a call at 732-775-2000!