Prepping Restaurants for the New Year 
Posted by CoastLinen on Mon, Dec 20, 2021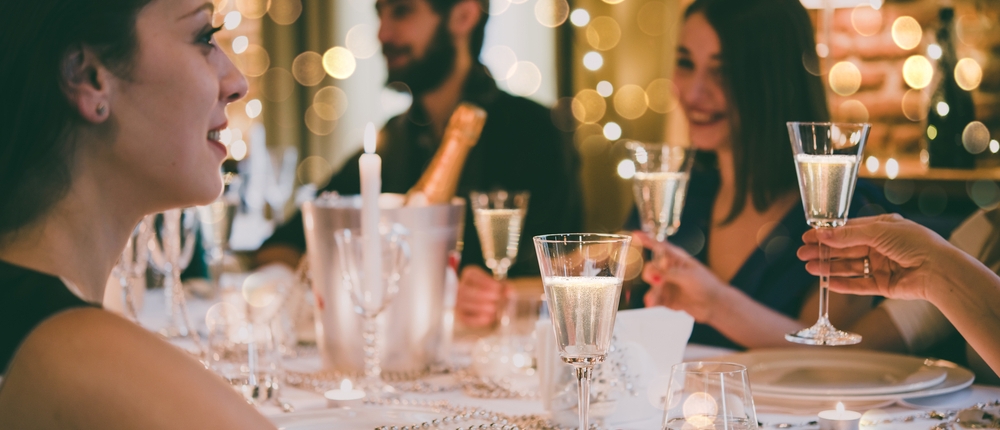 New Year's Eve is among the most profitable days for restaurants across the US. There's no such thing as being too ready for the holiday rush and the new year it brings in! Prepping restaurants for the New Year crowd can be easy if you go about it the right way.
The Best Methods for Prepping Restaurant for the New Year
Come out on top with these easy tips on how to prepare your restaurant for the New Year!
Increase Marketing Efforts
Here's the thing: everyone is after the same New Year's Eve restaurant crowd. Prepping your restaurant for the New Year festivities includes proactive and maybe even aggressive marketing. And the sooner you get started, the better.
Reinforce Your Safety Protocols
Holiday service is a stressful time for any restaurant – even the most seasoned ones. The workspace is riddled with fire, hot items, and sharp objects. Put that all in a tight workspace and with frantic workers balancing breakables and you've got the perfect recipe for accidents. Reinforce safety measures and equip your restaurant with safety essentials (i.e., anti-slip floor mats, floor mops, etc.). Don't forget to strengthen the safety of your dining areas, too!
Stock Up on Restroom Supplies
Your kitchen is not the only place that will take the heat for your New Year's service. Your restrooms will be put through the wringer too with the busy crowd. Make sure to book your restroom essentials, especially your hand hygiene essentials!
Stock Up on Your Linens and Uniforms
Employees are not the only ones that come in short supply during this busy season. Linens and uniforms will be a hassle to manage too. Busy occasions like New Year's require a larger inventory and expanding your stock is typically an expensive endeavor. Cut back on the cost without sacrificing quality by turning to a reliable restaurant linen service provider! Turn to Coast Linen!
Let Coast Linen Help You Prepare for the New Year!
Coast Linen is the partner that your business needs to get through the nitty-gritty of NYE restaurant service! We offer:
High-Quality Restaurant Linens.

Get access to as many linens and uniforms as you need for a fraction of the cost with Coast Linen! We can supply you with everything you need from table linens to kitchen towels to every type of apparel your restaurant needs. Our linens are guaranteed to meet your quality standards – including appearance, durability, and overall design.

Professional Linen Maintenance Made Easy.

We have over 70 years of expert experience in professional laundry service. We make sure that your items are at their cleanest, safest, and most impressive.

Complete Customer Support.

Coast Linen Service is your partner for your restaurant's linen and uniform needs. We offer more than just solutions for your business. We offer total support, making sure to be there for you in low and high seasons.
Contact Coast Linen Today!  
You may reach us by calling us at 732-775-2000 or by filling out this form so we can assist you in your NYE preparations.