Your Restaurant Needs Professional Floor Mats. Here's Why:
Posted by CoastLinen on Thu, Oct 01, 2020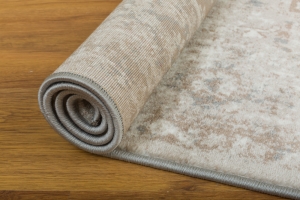 Restaurants need a lot of things, but is are professional floor mats one of them? With the already high overhead costs that come with running a food service business, investing in a floor mat rental service can be a major decision.
But the right floor mat rental service brings benefits that are non-negotiable. Here are some of them:
Professional Floor Mats Improves Floor Safety
Slip and falls rank among the leading causes of restaurant accidents in the country. They rank especially high too, in the top causes for injuries to restaurant employees. Looking from the inside out, it is easy to see how they happen so often. Busy restaurants and restaurant kitchens have all the ingredients to brew a perfect slip and fall accident storm. But that's not how it's supposed to be. With tight hallways, fast-moving bodies, and adding food and drinks into the mix, it is a disaster waiting to happen without the right protection.
Aside from proper maintenance, better employee training, and keeping your floors clean, professional floor mats are your best defense against slip and fall hazards. Regular floor mats can do, at most, half the job of professional floor mats. More than that, nothing beats the advantages of supply and maintenance that you get from a floor mat service. A floor mat provider fully understands the unique needs of the food service industry, with floor safety in particular.
Professional mat rental services provide both high-quality, certified safe floor mat products that are meant for your industry, and the quality of maintenance that these floor mats require to preserve their safety quality.
Floor Cleanliness With Professional Floor Mats
There's nothing more off-putting in a restaurant than filth – especially dirty floors. Floors are among the first things people see when they enter a room and that's definitely not how they want to be welcomed when they are going for a meal. That's an easy, fool-proof way to kill an appetite.
This is where professional floor mats make a huge difference. The right floor mat supply and maintenance service protect your floors from foot traffic and everything that comes with it. The amount of dirt, dust, and moisture that a high-quality floor mat can filter cannot be underestimated. A good, strategically placed floor mat plan can effectively keep 99% of tracked-in dirt from entering your facility.
In short, your floors are cleaner and will stay that way for longer – making your floors clean and presentable at all times for your guests' safety and satisfaction.
Overall Efficiency
As we've mentioned above, floor matting can filter out nearly all of the dirt that foot traffic tracks in. That does not just make your floors that much cleaner; more importantly, the right professional floor mats give you more out of your cleaning efforts.
With nearly all of the dirt getting concentrated on your floor mats instead of your floors, you cut back on the amount of stuff you have to clean – minimizing the effort and time your business loses to tidying up.
Coast Linen is Your Reliable Floor Mat Provider
With the right professional floor mat service provider, the possibilities and gains are endless. Call Coast Linen today for floor mat services specializing in the needs of the restaurant industry. Contact us for more information at (732) 775-2000, or fill out this form for a free quote!