Restaurant Table Setting Ideas That Will Impress
Posted by CoastLinen on Fri, Mar 01, 2019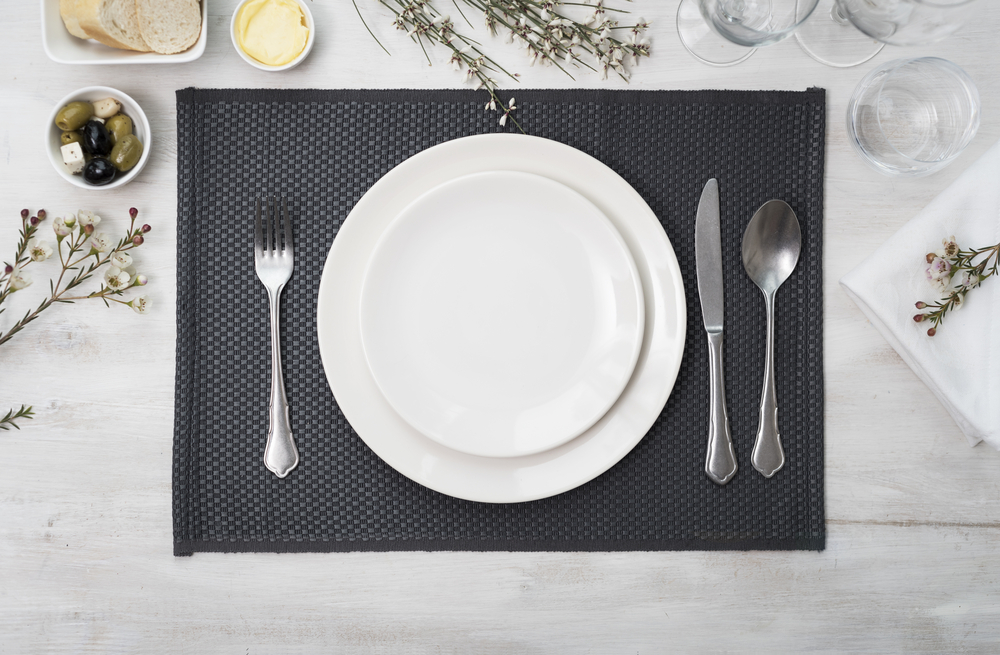 When a customer walks into a restaurant and sits down, many of their initial impressions will be based on the first thing they see: the table setting. Even if the food is good and the prices are fair, studies show that if a customer does not have a good first impression at a restaurant, they will most likely never eat there again.
With over 70 years of industry experience, we at Coast Linen know that bad linens and poor table settings can leave a bitter taste in your customers' mouths. Being creative and setting the table in a way that will impress your customers will keep them coming back for more!
Here are some restaurant table setting ideas that will complement the food you serve and the patrons you value:
Casual Restaurant Table Setting Ideas
If your restaurant is on the casual side, look for a table setting that is simple yet still attractive to the eye. Depending on the food your restaurant serves, you want certain silverware already on the table. Even though the setting is casual, you want your guests to feel like they are going to receive high-quality customer service. Clean, fresh napkins as well as knives, forks, and spoons should be arranged neatly.
Additionally, adding something extra to the table is a great way to utilize the space and go the extra mile for your patrons. A vase of flowers, bottles of common condiments and seasonings ready to use, or a colorful tablecloth are all great ways to add flair to the table and show your customers that you care. Your guests will feel as if they are already being taken care of before they even sit down!
Formal Restaurant Table Setting Ideas
If you are going for a more formal look, you want your tables to reflect an upscale experience. Instead of just the typical fork, spoon, and knife, you can add an additional fork for salads or a steak knife. The cutlery should be laid out in the order in which it will be used.
Your table linens should be chic, clean, and inviting. Torn, faded, over-used linens will immediately turn off your customers, especially if they are expecting a fine dining experience. That's why connecting with a reputable linen service like Coast Linen will be essential to maintaining a table setting your customers will appreciate.
Creative Restaurant Table Setting Ideas
Whether your restaurant is casual or formal, you can find ways to be creative while keeping with the theme of your business. Adding creative touches unique to your restaurant can help you stand out and show that you take the extra steps to impress your customers. You can change up the colors of your table linens for different seasons or holidays, or switch out floral centerpieces for cozy lanterns or candles in metallic holders. The options are endless, so don't be afraid to try something new!
There are a variety of restaurant table setting ideas no matter what ambiance you're going for. Whether you go with a classic look or a more formal display, it's important to make your customers feel welcomed and comfortable. Most importantly, you want your guests to feel like they are dining somewhere clean that has their satisfaction as a top priority.
A great table setting requires quality linens and no one understands that better than Coast Linen. We offer a variety of linens, mats, aprons, uniforms, and more to suit all of your restaurant needs. For more information on our restaurant linen services, contact us at 732-775-2000.