Spring is Coming! Is Your Restaurant Prepared? 
Posted by CoastLinen on Mon, Feb 14, 2022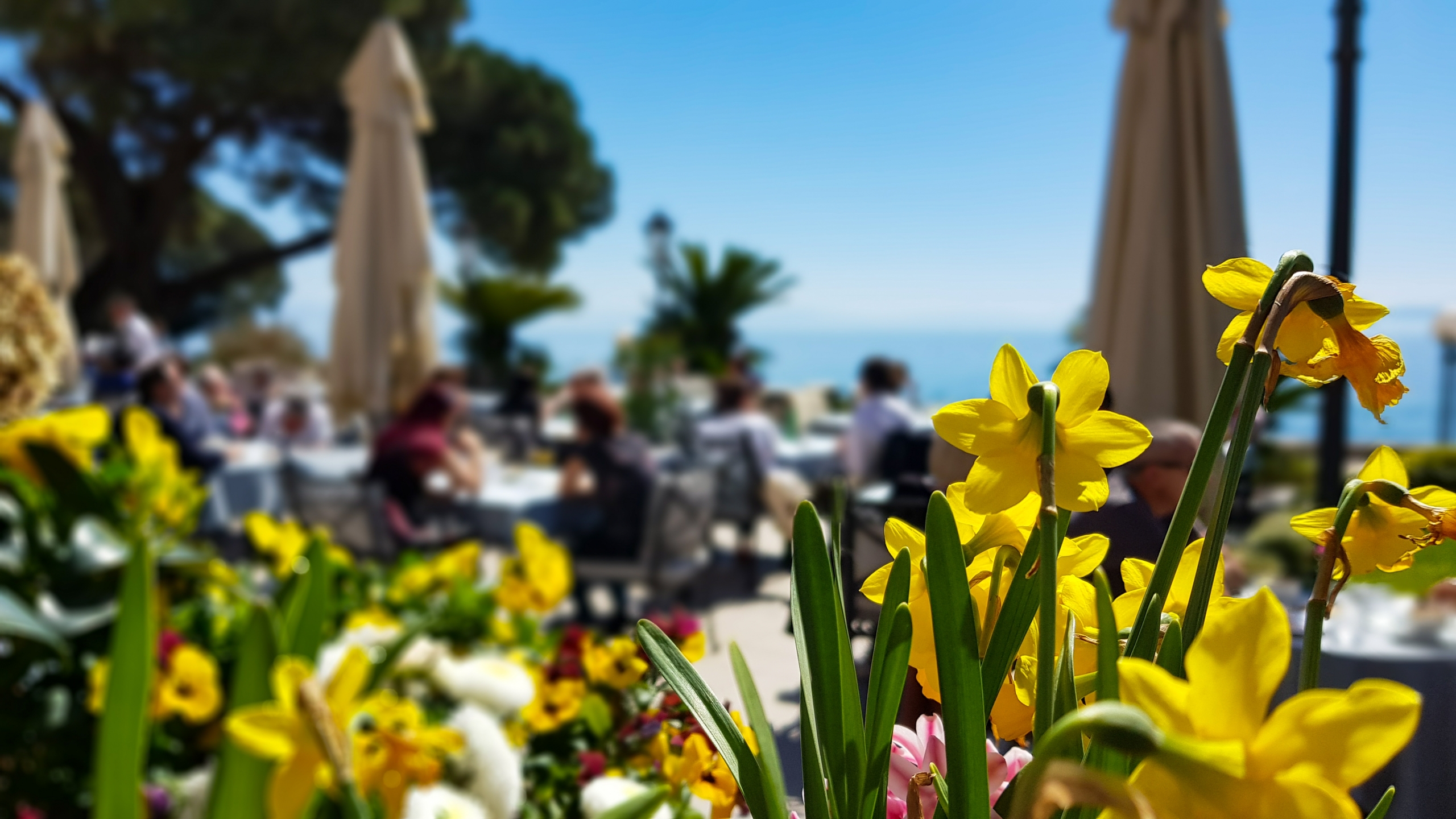 Is your restaurant prepared for spring? The task at hand can be quite overwhelming. The holiday rush and start of a new year can make spring cleaning tougher than it already is. And you can't afford anything that can derail your operations now that spring is coming. We have some tips to help.
Spring Preparations for Restaurants
Surfaces and furniture get all the attention when it comes to spring cleaning. But there are so many other areas in your restaurant that deserve as much attention. If you're dissatisfied when answering the question "is your restaurant prepared for spring cleaning", then here's a quick checklist:
Floors
Spring is coming and that means now is the best time to revisit the parts of your floors that need a deeper cleaning. This includes the grout between your tiles and the seal over your laminate floors. These are areas where dirt and impurities can take time to accumulate and thus get overlooked during daily cleaning. It's also wise to take a deeper look at the condition of your restaurant floor mats. Just like everything else, mats go through a cycle of wear and tear and are less effective over time. It's best to check the working condition of both the surfaces and backing materials.
Food Storage
Kitchen storage areas are often the most neglected areas in a restaurant kitchen. This includes the pantry as well as the refrigerators and walk-in freezers. Make sure to get these areas a good, thorough scrubbing to remove any buildup. For freezers and refrigerators, it is important to inspect the systematic arrangement of their contents to ensure proper airflow.
Restrooms
Aside from kitchens and dining areas, restrooms see the most traffic out of any area in a restaurant. And far too often, they don't get the proper cleaning that they need. Your restrooms deserve a top spot on your restaurant's spring cleaning efforts. Make sure to check the tile grouts and undersides of your sinks and urinals. Also, inspect plumbing and water fixtures to make sure they are working properly and free of calcium and other buildups.
Lighting Fixtures
Lighting fixtures don't usually get included in the day-to-day restaurant cleaning schedule. Because of that, they tend to accumulate dust and dirt over time. This accumulated dust and dirt can dim the light of your fixtures, rendering them less effective.
Building Appearance
Four seasons of pedestrian traffic and rough weather can do a number on your facility's outside appearance. We're talking about caked mud, water stains, and green muck on your walls – and that can turn off diners. Treat your outdoor areas to a thorough pressure washing as well as outdoor-friendly, non-slippery detergent. For algae and green deposits, use cleaning vinegar made specifically for that stuff. Furniture in your outdoor dining space could also use the same treatment.
Ovens, Stoves, and Hoods
Stoves and hoods accumulate a layer of grease and food particulates over time. And this is something that even regular, daily cleaning can miss. Give these areas a thorough scrubbing and degreasing during spring cleaning.
Plumbing and Garbage Disposals
Plumbing fixtures and garbage disposals in your kitchen are heavily used over the course of a year. And yet, they're typically ignored until they start malfunctioning. Add a plumbing inspection to your to-do list to ensure that they are clean and working at their optimum capacity.
Cleaning Tools
Your day-to-day cleaning tools need a good and thorough cleaning and inspection, as well. After all, they can only function properly when they themselves are in great condition. Check your towels, aprons, and mops to ensure that they are ready to use and in ample supply.
Linens and Uniforms
Now that spring is coming, this is a great time to reevaluate your linen and uniform supplies. And we're not just talking about inspecting their quality. It is also a great time to reevaluate their suitability to your brand. Since you're cleaning house, you might as well look into how well your current linens and uniforms still represent your brand.
Contact Us Today!
Is your restaurant prepared for spring? If not, sign up for a little help from the top restaurant linen service expert in New York and New Jersey. Sign up for service with Coast Linen Today! Call us at 732-775-2000 or request a price quote here.