The Importance of Quality Chef Coats
Posted by CoastLinen on Thu, Nov 04, 2021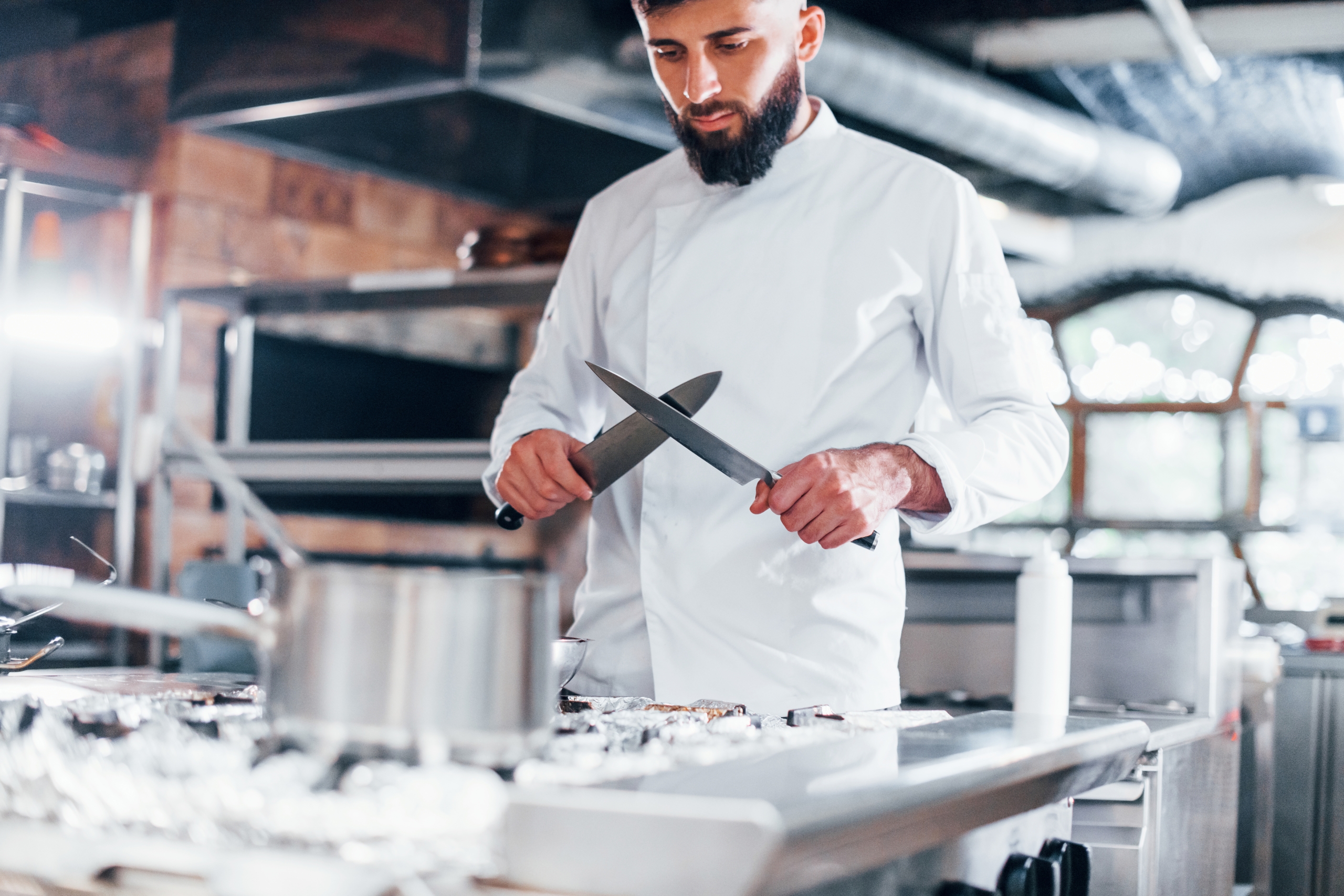 Chef coats are easy to find and purchase, but finding ones that are high-quality and consistently clean is another story! The right chef coats will not only be great-looking but will be comfortable and backed by professional service. Ensuring the comfort and cleanliness of your chefs is of vital importance, and chef uniform service can help. Here's how: 
The Benefits of Quality Chef Coats
Here's why your choice of chef coats matter as much as they do:
Keeping Your Employees Safe
The restaurant kitchen is rife with hazards – from cuts to burns. Our chef coats protect employees from them. The sleeves are longer to offer coverage. Accessible buttons make for easy removal in case of contact with hot oil or flame. Even the materials can protect against common kitchen dangers. But even good design can only do so much when the quality of the garment is lacking.
Ensuring Your Employees' Comfort
Aside from being dangerous, restaurant kitchens are uncomfortable. The heat, the space, even the pace of the work can all contribute to the challenging conditions in the workplace. High-quality chef coats lessen some of these factors. Quality chef coats should be comfortable, breathable, and promote easy movement. Even when it gets hectic in the kitchen, your staff can stay comfortable and productive.
Getting Your Money's Worth
Let's face it: chef coats can be quite expensive. With all that they do for your kitchen staff, it's easy to see why they can come at a rather steep price. If they're uncomfortable, they can get in the way of employee productivity. If they are flimsy, they are a complete waste of money.
Where to Get Quality Chef Coats in NY: Coast Linen
Coast Linen is the undisputed expert in quality chef coat supply and care service in the tri-state area. We offer complete solutions to your kitchen team's biggest apparel needs. Here's what we can do for you:
We offer top-notch chef coat selections.

We source our chef coats and other apparel from some of the most reputable brands in the market. To make it even more secure, we have a reliable, not to mention meticulous, quality control process. We inspect every inch and every button, to make sure that the items we deliver to you meet the highest standards of quality. You can trust that each Coast Linen chef coat is as good, as durable, and as dependable as it appears.

We are experts at kitchen apparel maintenance.

The right garment care can take high-quality chef coats even further. And that's exactly what we are good at here at Coast Linen. Our state-of-the-art garment care facility makes sure that your kitchen uniforms are not only clean but at their highest quality.

We are efficiency champions.

We operate on full reliability! With Coast Linen, you can trust that your chef coats are not only as clean and as high-quality as you need them to be. We also make sure that your items arrive on time.

We work around your needs.

Coast Linen is more than just a service provider. We are your partners in meeting your biggest business goals. That is why our kitchen uniform service is flexible and dependable, fully capable of meeting your restaurant's most unique needs.
Contact Coast Linen Today!
Finding the right chef coats for your kitchen team is easier and more secure with Coast Linen's expert restaurant apparel service. Contact us today at 732-775-2000 to know about your options, sign up for service, or request a free price quote.