3 Things That Will Gross Out Restaurant Customers and How You Can Avoid Them Today!
Posted by CoastLinen on Mon, Jun 03, 2019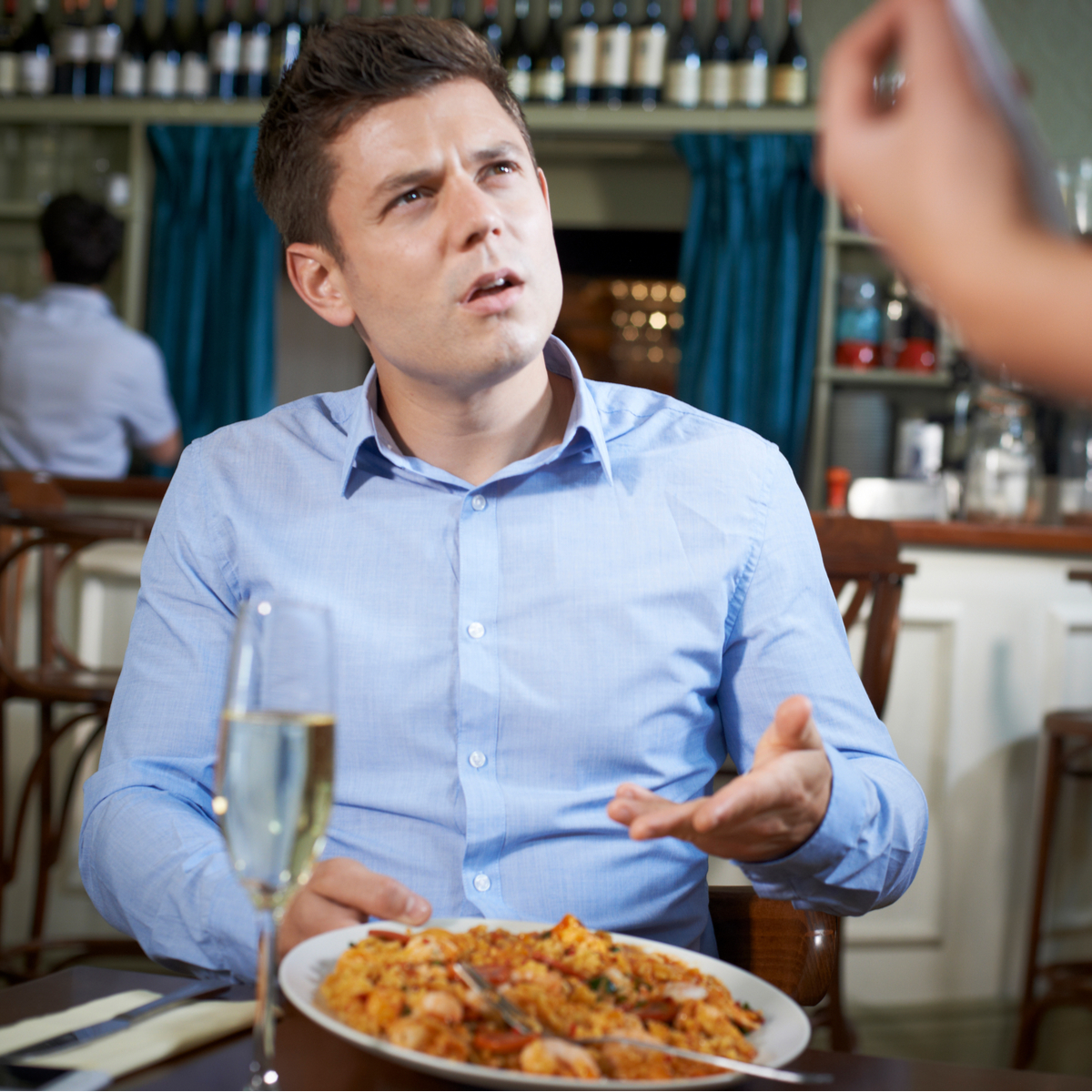 The last thing you want to happen when running a restaurant is to gross out any of your customers. The second a customer feels uncomfortable, you risk losing their business for good.
Studies show that, even if people love your business, 59% will walk away after several bad experiences, and 17% after just one. That's a lot of business at stake!
Gross incidents are preventable. Here at Coast Linen Services, we've seen it all since our founding in 1945. We know what it takes to keep your restaurant clean and professional at all times.
Here are 3 things that will immediately gross out your restaurant customers, and how you can prevent these situations from occurring:
1. Unsanitary Bathrooms
Your main focus is to provide quality food with great customer service, but that doesn't mean that your restrooms shouldn't be a top priority. Unsanitary bathrooms gross out customers, and can cause them to make negative judgements about your business.
In fact, unsanitary bathrooms make nearly half of Americans question how the business handles others aspects of their facility. If they can't trust your bathrooms, they might not trust your kitchen either. You don't want customers making poor assumptions about your business because of a dirty restroom.
Avoid this preventable issue by renting towels, mops, and procuring other cleaning items that will keep your bathrooms sparkling for your guests.
2. Dirty Floors
The atmosphere of a restaurant can say a lot about the quality of the food and the service. If you walked into a restaurant with dirty, sticky, wet floors, what would you think? You'd probably be turned off and, potentially, end up walking right back out the door.
Customers and employees alike can track in dirt and moisture from outside, and spills and messes can occur inside a restaurant at any time. The best way to combat dirty floors is to work with a professional mat and mop supplier to keep your floors clean and your restaurant looking professional.
3. Stained Table Linens
Your customers don't want to sit down at a table in your restaurant and see dirty, stained table linens. They may assume that you don't wash your napkins or tablecloths properly, and that previous customers' food and germs are still lingering.
You want customers to feel like their table has been thoroughly cleaned and rid of bacteria and the leftover food of previous guests. However, maintaining an in-house laundry or doing it all yourself is tedious, time-consuming, and ineffective. Avoid stained table linens by working with a commercial laundry service who will do all of the hard work for you.
Let Coast Linen Services Help You Avoid These Issues Today!
Unsanitary bathrooms, dirty floors, and stained table linens will gross out your customers and lose you quality business. Working with a reputable and professional provider like Coast Linen Services can make maintaining a clean, professional restaurant a breeze.
We offer top-notch tablecloths, floor mats, cleaning supplies, mat services, and more! Don't risk grossing out your customers, and don't waste valuable time and money doing all of your laundry in-house. Contact Coast Linen Services today for a free quote at 732-775-2000.