What Fine Dining Patrons Want in Restaurant Linens 
Posted by CoastLinen on Tue, Jan 18, 2022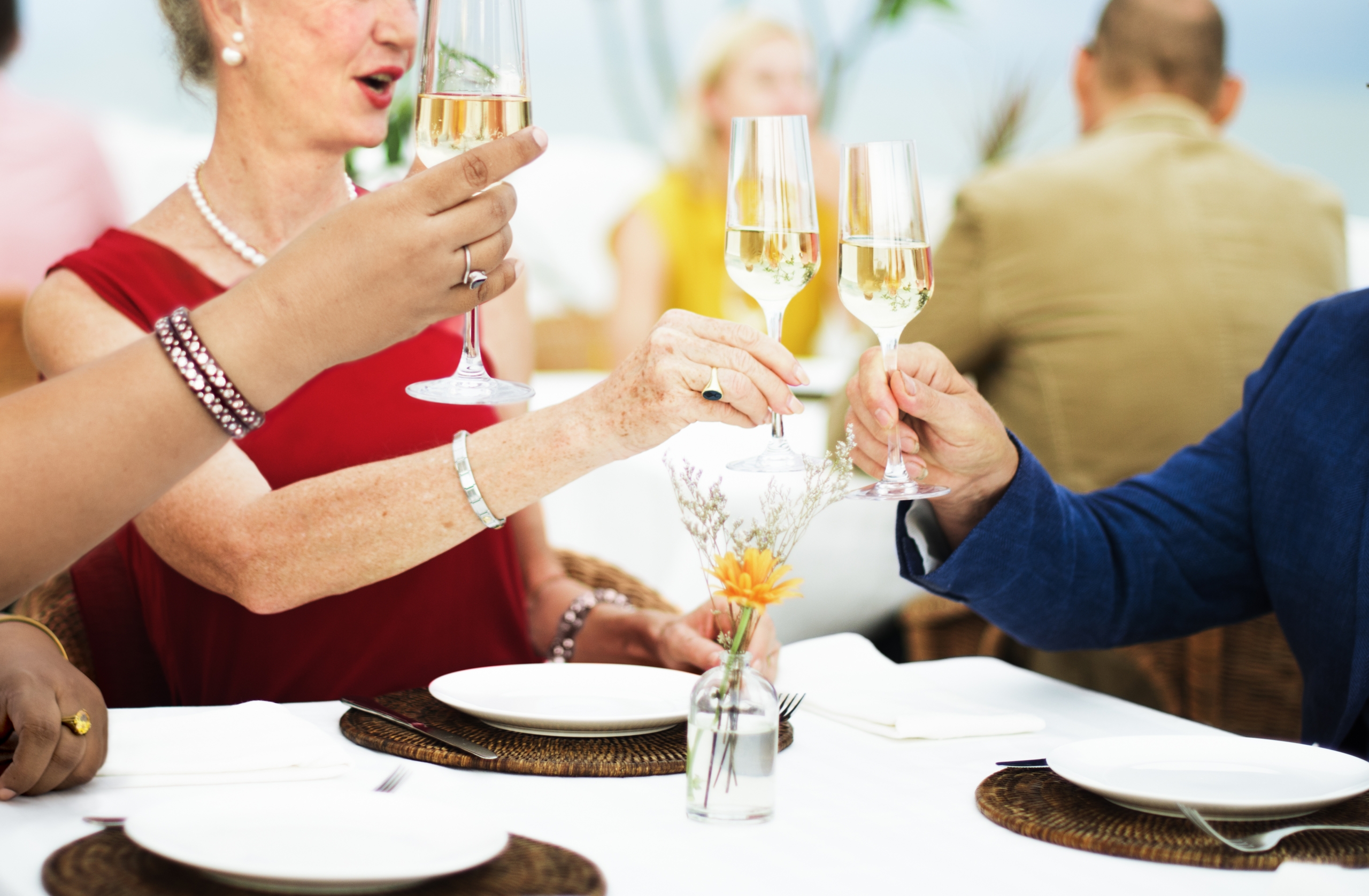 It does not take a foodie or a professional chef to know that we eat with our eyes first. Visuals have an effect on our overall perception of flavors. What is often forgotten in the conversation about "visual" dining is that it goes beyond the plate. It's important to know what fine dining patrons want in order to give them the experience they are paying for. How your table is set up is just as crucial of an element as the food on it. This is even truer in fine dining.
What Fine Dining Patrons Want in Restaurant Linens
Fine dining patrons have the highest expectations for what goes into their experience, particularly on the following criteria:
Cleanliness
Cleanliness is the non-negotiable element of any dining experience. Casual and formal diners alike unite in this requirement. However, because linens figure more prominently in a fine dining setup, they also figure heavily into what diners expect. In this context, cleanliness means linens should be stain-free and devoid of distinguishable smells. Your linens should also not show any visible signs of damage, like rips and loose threads.
User Comfort
The ideal fine dining experience is not just about satisfying the tastebuds. It's a multisensory experience in which every element on the table plays a role. That includes your linens. This means that your linens should not be abrasive or scratchy. They should be soft to the touch and easy enough to pick up. In short, they should not, in any way, impede an otherwise lovely meal.
Presentability and Overall Quality
It goes without saying that visuals are a crucial part of any dining experience. Even more so when it comes to fine dining. That is why your linens should look great, too. They are, after all, the backdrop against which your exquisite dishes shall be displayed. What exactly makes table linens presentable, you ask? 
For one, they should appear clean. Second, they should look high-quality. This means that your linens should not look thin or cheap. If they're colored or patterned, the shades should be even. They should also have a crisp, wrinkle-free appearance.
Keeping Up with Your Fine Dining Linen Needs
What your restaurant needs is a solution that can help you meet your diners' sky-high expectations. What your restaurant needs is the powerful reliability of restaurant linen service!
Restaurant linen service providers do more than just pick up and deliver your dirty table linens. The right service provider can improve everything from your business' appeal to the overall efficiency of your operations:
-Better product selections that meet fine dining expectations and standards.
-Professional linen care and maintenance that ensures consistent results.
-Pickups and deliveries that are always on schedule.
-Responses and solutions for emergency situations.
-Flexible uniform programs that make sure your needs are met even through fluctuations.
-A cost-efficient way to meet your needs.
And if you're looking for the most reliable linen service provider in New York, New Jersey, and Pennsylvania, you need Coast Linen Services!
Coast Linen Services is an experienced expert in fine dining linen supply and care service. We have been helping restaurants meet their biggest goals since 1945. Our track record can speak for itself! And there's no better time than now to experience the excellence of Coast Linen Services firsthand.
Contact Coast Linen Service Today!
Now that you know what fine dining patrons want, give them the best experience with the most reliable linens only from Coast Linen Services! Contact us today at 732-775-2000 to learn more or click here to request a free quote!