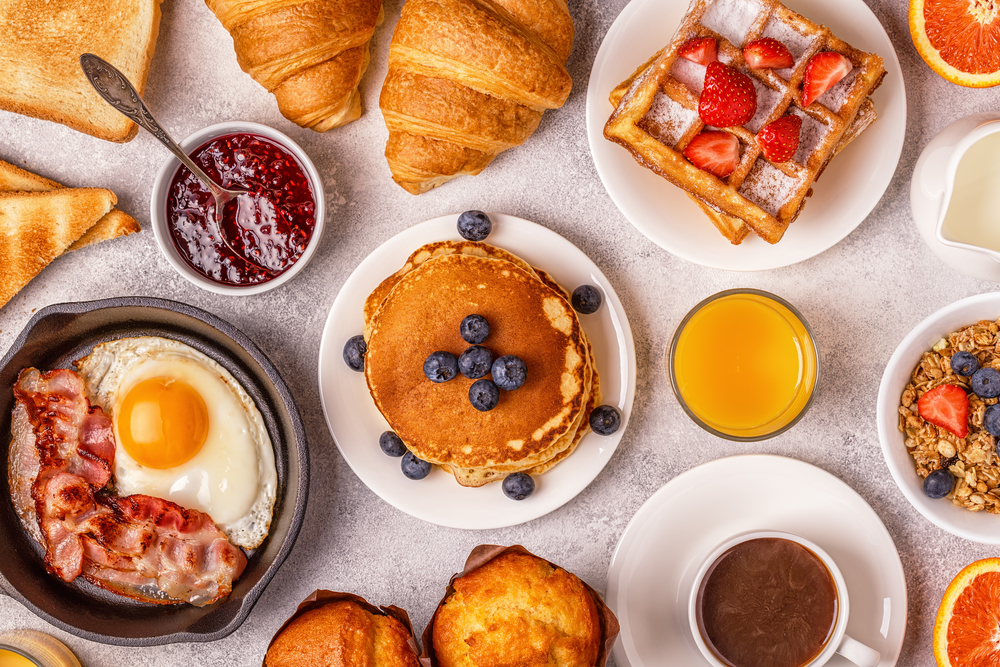 There's no meal quite like brunch, and more and more people want it. To get the crowd through your doors at brunch time, there are a few things to do. Coast Linen has the tips and the materials that will help you pull in the brunchers and satisfy their expectations. 
Here's how:
Cost-Effective Advertising
Unless brunchers know there's brunch available at your restaurant, they won't show. Getting the word out is vital to getting those brunchers through the door! But you don't need to spend thousands on commercial advertising to do it. Here are some cost-effective ways to get the word out.
Inter-Restaurant Advertising
What better place to advertise a new offering than in the place it will be offered? If customers enjoy the regular service, they're sure to give something special some consideration. The best part is, there are multiple options for spreading the word under your own roof. Here are just some of them:
Chalkboard Signage. Visitors to a restaurant can't help but read the chalkboard. If an employee is artistically or typographically talented, even better! But it's not how the sign looks that counts, only that is informative and easily seen. The effect a simple, well-placed sign that reads "Now Serving Brunch!" can have is considerable.
Ask Servers to Discuss Brunch. Having servers that can make conversation with your patrons does more than improve order accuracy. A good conversation can go a long way in improving the experience and memory of their visit. If that conversation can include some other offers your restaurant has, like new and delicious brunch, then all the better! Encourage conversation between customers and servers, and give them something to talk about!
Serve an Excellent Brunch with Excellent Service. In brunch circles, word of mouth is one of the most relied-upon methods of gauging whether a brunch is worthwhile. Groups of people generally brunch together and, if their experience is awesome, they'll tell every person who might be interested.
A Brunch-Centered Menu
Brunch gets its special designation as a classy indulgence from the kinds of food and beverages it typically serves. Having some tell-tale items available is a must if you want to satisfy your diner's brunching expectations. Here are some classics:
Mimosas
Likely the single-most brunch-associated item around is the classic mimosa. This refreshing blend of orange juice and champagne has no equal in taste or luxury. It's easy to make and enjoyed by everyone. It's a win-win!
Breakfast Classics
Because brunch is meant to fully indulge any breakfast or lunch desire, having a full array of breakfast classics is a must. This means eggs any style, protein of choice, and potatoes. Provide the arena for your customers' fullest expression of what brunch should be, and they'll love you for it.
Sweet Starches
Pancakes, waffles, scones, crepes, french toast, and pastries are just a few sweet starches to include in your brunch menu. Brunch is an allowance for sweet fulfillment. The more options available, the more customers will be pleased.
Quality, Comfortable Linens and Napkins
It doesn't matter how well advertised or how good the food is. If a brunch is uncomfortable, it's not really brunch. The best way to ensure comfort for your customers is by providing them with high-quality tablecloths and linens. Do away with the reputation-damaging cheap materials that come from discounted rates or inferior rental services. 
Coast Linen has the Materials and Service to Complete Your Brunch Experience
Only an established industry professional has what it takes to get the job done right. Coast Linen is the professional restaurant supplier of tablecloths, napkins, chef uniforms, floor mats, towels, and mops. If you're looking for brunch tablecloths and napkins, look no further than Coast Linen. 
For more information, give us a call at (732) 775-2000 or contact us for a free quote for service.