Restaurant Tips from the Fine Dining Industry
Posted by CoastLinen on Thu, Aug 01, 2019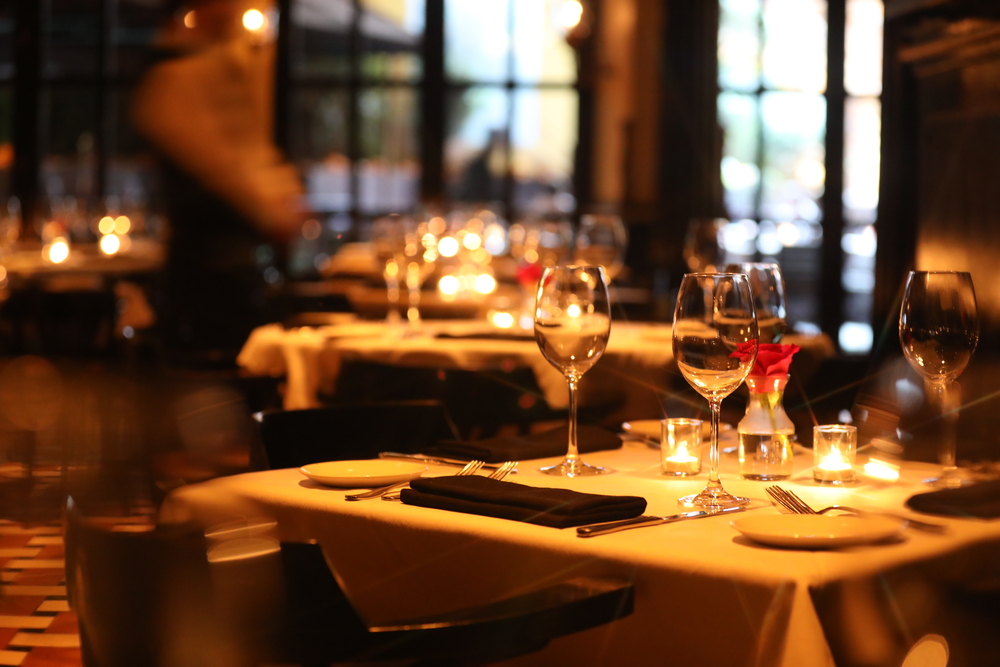 For many people, fine dining restaurants are at the top of the food service chain. They are luxurious and admired, especially for their ability to command excessive price tags. When they're done right, fine dining establishments are the ones that endure, lasting for generations. What restaurant tips can we learn from them?
Whether you're looking into upgrading your restaurant into a fine dining one, or are simply looking for ways to improve your restaurant's operations, we've found restaurant tips from the fine dining industry that you can incorporate into your own business today.
Hint: it goes beyond the food. 
1. Make the Menu an Experience in Itself
Fine dining restaurants, until most recently, have been associated with the highbrow French fare of tiny dishes with long names that are hard to pronounce. Part of the fine dining experience is scouring through the menu and looking at its well-curated selection of exotic dishes. Although fine dining has greatly diversified in recent years with the continuous rise in popularity of fusion cuisine, one fact remains the same: the menu is not a random mishmash of dishes.
The menu is coherent, with each component carefully selected to become part of the restaurant's overall concept. Incorporating this coherency into your own menu can definitely elevate your brand. It gives your restaurant a polished image and a recognizable theme, one that has not been haphazardly put together.
2. Bring Your A-Game in Customer Service
We know that fine dining restaurants can be very expensive, and the servings are usually quite small. So, why are people still willing to shell out so much cash on fine dining? The secret is service. 
Fine dining restaurants put special emphasis on how they serve and interact with guests because they are not just simply in the business of selling high-priced meals. They are selling an experience, and it's one that involves complete pampering. Attention and care is put into every detail from the moment a customer walks in until the moment they drive away.
At fine dining establishments, customers' needs are anticipated, servers are knowledgeable and ready to assist, and the atmosphere screams: "Customers are our main priority." This is one thing that many casual restaurants can incorporate into their operations. Poor service can bring even the best restaurants down, so invest in excellent customer service training for your crew. This restaurant tip will definitely pay off.
3. Make Your Restaurant Look the Part
When it comes to satisfying your guests, there is no such thing as too much attention to detail. That's something any business can learn from fine dining establishments. Restaurateurs in the fine dining industry have no qualms about investing in expensive décor, fancy glassware and china, or fine linens, because they know that atmosphere plays a part in the luxury dining experience and that it will pay off. 
Even when your business is more into the casual dining scene than formal and high end, it is important to invest in appearances. Remember, casual has never been synonymous with sloppy. So, go ahead and invest in nice décor pieces, curate your daily playlist, and dress up your restaurant tables with better tablecloths and higher-quality napkins for a classic and classy upgrade. Your diners will definitely know quality and dedication when they see it.
Coast Linen is Here to Help Your Restaurant Today!
Deliver one unforgettable dining experience after another with these helpful restaurant tips from the fine dining industry. By curating an interesting menu, providing great service, and using high-quality linens and decor, your restaurant will stand out from the rest.
For more restaurant tips and information on Coast Linen's restaurant linen services, contact us today for a quote at (732) 775-2000.